The most chosen Motorized Nailer in Europe
Find your nearest distributor
Get to know the IBF-82 PRO
Overflowing power when driving preformed steel profiles into the ground, up to dimensions of 82mm (diameter).
Also valid for large wooden posts and other materials.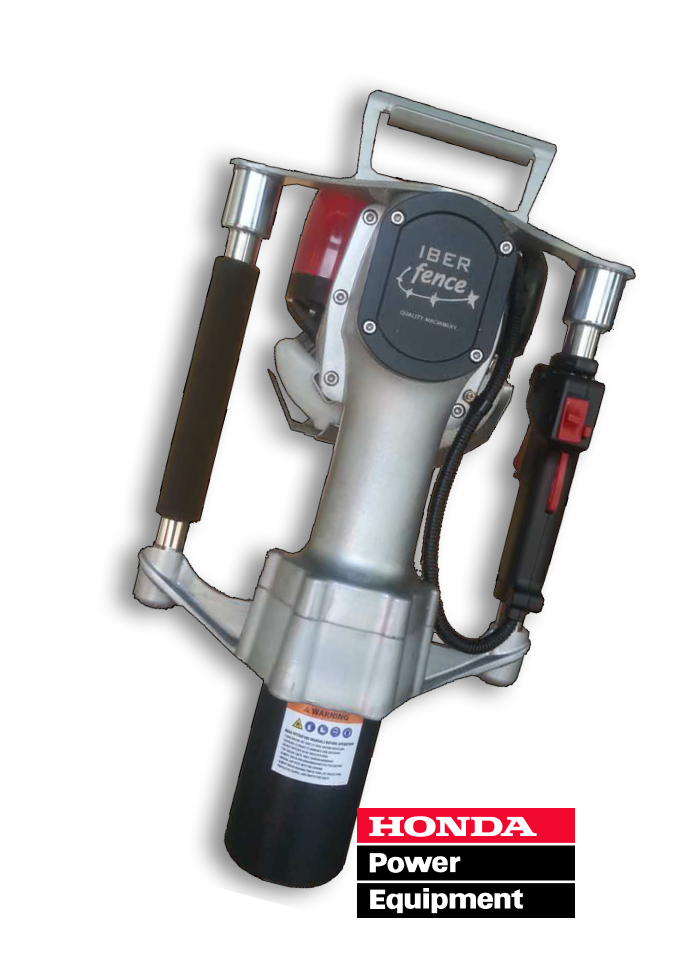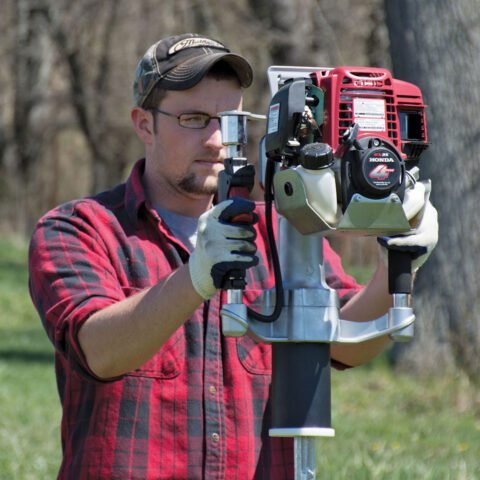 Great power and maneuverability at your fingertips
Its portable design allows one man to get the job done even on steep terrain, hills, and hard-to-reach areas where large machines can't reach.
Power is provided by a HONDA GX35 4-stroke engine, featuring the most reliable technology available on the market. With an amazing speed of 1,720 strokes per minute, the IBERFENCE nailer places posts to depths of more than one meter in seconds, making the task simple and fast. The reduced consumption of 1 liter of gasoline per 500 posts makes it ideal for large fences and fences.
The IBERFENCE post nailers are an innovative device that allows the automatic driving of posts and profiles up to 100mm without the need for a compressor or generators.
The HONDA engines equipped with our machines have an official guarantee and technical service at any Official HONDA service point in the EU.
Portability. Hand transport.
High energy efficiency
HONDA GX35 standard engine
Sturdiness. Steel body.
Proven reliability
price without competition
Speed and ease of use
Powerful 1.5 hp
Minimum fuel consumption
4 stroke engine